Polycarboxylic D-50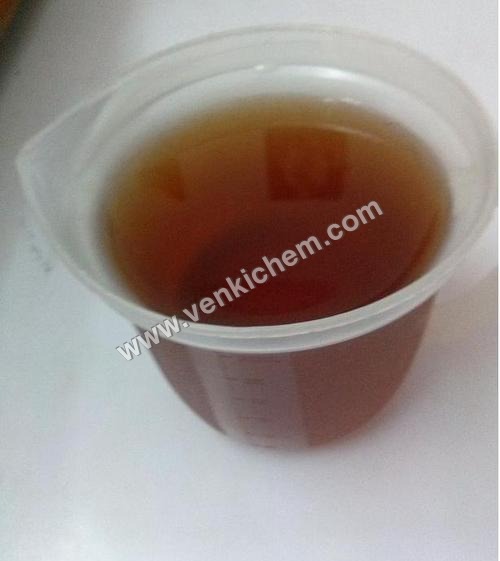 Polycarboxylic D-50
Price And Quantity
Kilograms/Kilograms

1 Dram
Kilograms/Kilograms

70 INR
Product Description
Polycarboxylic D-50 is majorly used in production of high performance concrete, Polycarboxylic D-50 is offered in different packaging options according to the needs of clients at pocket friendly prices. Packaging Details of the product are 220kg HDPE drum packing.1 1100 KG IBC drum packing Polycarboxylic D-50 is main material for concrete admixture. its advantage is high - range water reducing. Polycarboxylic D-50 with high dispersion ability (low W/C), high range water reducing, improved concrete setting time, low concrete viscosity, economical concrete design. It proves to be best suitable to produce concrete admixture for precast concrete with high strength, Pile, self compacting concrete. Also referred as pc, has powerful dispersing effect and reflects high water reduction and offers commendable fluidity retention performance without leading to retardation. One can witness powerful advantages being used in the production of high fluidity concrete and high strength concrete having low w/c ratio.
Features of Polycarboxylic D-50:
High range water reducing
High dispersion ability
Balanced composition
Resistance to alkali
Polycarboxylic D-50
Physical properties of PC

Appearance

Light yellow liquid

Odour

Characteristic

Total solid contents, %

50%(w/w), approx

pH ( undiluted )

5.9

Specific Gravity

1.112(25)

Viscosity, Brookfield viscometer, cps

C
Technical Data
Performance of PC in slump flow compared with* other PC super plasticizers.
Mixture proportion (Example)
W/B (%)

S/A%

Unit Weight ( Kg/M)

Dosage (%)

W

C

F/A

S1

G

34.4

47.0

165

480

-

793

913

1.1% (20% Active Content)
Typical dosage
The recommended dosage range of PC is 0.3-0.6 liters/100 kg of binders (50% advice solid contents basis).
The optimum dosage of PC should be determined by trials using the materials and conditions.
Health and Safety
Polycarboxylic D-50 has no hazardous or harmful materials and is completely free of transport class. However, it is recommended to use standard handling procedures with the product. Wear gloves and eye protection and wash splashes to the skin Health and Safety with soap and water at the end of shifts or at breaks.
For further information consult the Material Safety Data Sheet for this product.
CERTIFICATE OF ANALYSIS
Product : Polycarboxylic D-50
| | | | |
| --- | --- | --- | --- |
| TEST ITEM | UNIT | SPECIFICATION | RESULT |
| Appearance | | Clear & Bright | |
| Viscosity ( 20 1.0C ) | cPs | 500 200 | 554 |
| PH ( 20 1.0C ) | | 6.0 1.0 | 5.60 |
| Specific Gravity ( 20 1.0C ) | | 1.10 0.02 | 1.10 |
| Solid Content ( 105C 3hr ) | % | 50.0 1.0 | 49.5 |
| Chloride Content | % | Below 0.006 | 0.004 |
Machines, Micro Tig Welding Machines, Welding Inverters, Hard Banding System, Column Positioner, B